Fishes and shellfishes used for Tempura tempura carefully pick up lively fish from the fish bank to the point of excitement and buy it directly. Prepare for vegetables as well as a cup of seasonal vegetables with plenty of seasonal vegetables. Of course, we are thoroughly committed to the "royal road" so that we can offer sauce, rice and a bowl of rice to satisfy everyone.
※All prices are without tax.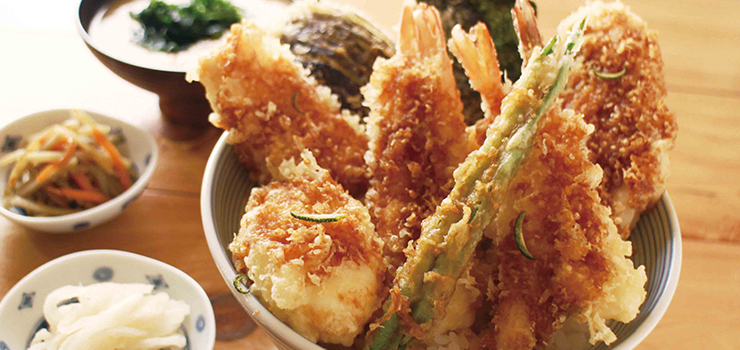 Ten kichi don 1,200yen
We use two raft-shaped pairs of fried shrimps, so that customers can enjoy the soft, resilient texture of shrimps. This also includes fresh codfish, eggplant, squid, half-boiled egg, kidney beans, and roasted laver, which are arranged lavishly.