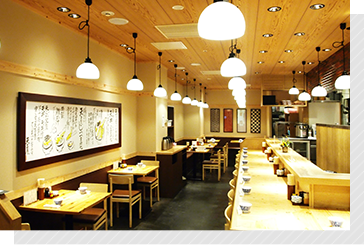 A space full of warmth of trees inside the shop. There are 32 seats in the counter and table seats.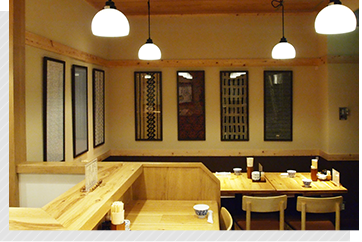 Four-seat table seat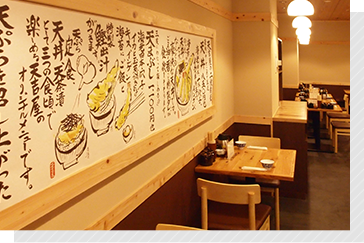 Two-seat table seat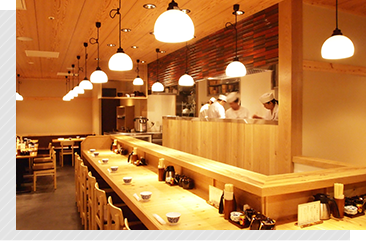 Counter seats
You will feel the comfortable sound of frying tempura while watching the chef's cooking scenery at the slowly-built counter seat.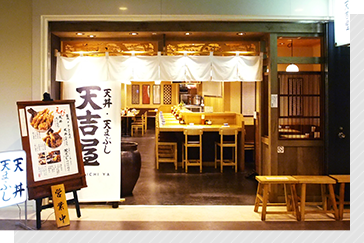 Entrance with an open appearance that is easy to enter even by one person.